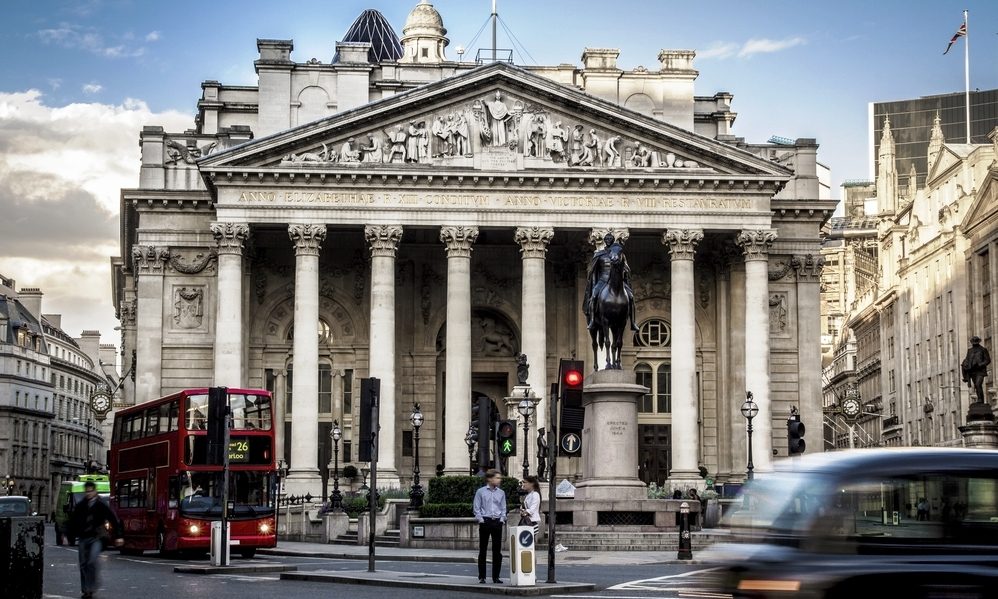 The central bank holds its benchmark interest rate at 0.5%.
The Bank of England (BoE) has held its benchmark interest rate at 0.5% and the volume of its asset purchasing programme at £375 billion, the central bank has announced. Its Monetary Policy Committee voted unanimously on both accounts. The pound sterling (GBP) strengthened slightly against the euro (EUR) as this was announced, following overall poor Eurozone inflation data released earlier this morning.
The BoE's interest rate decision is largely influenced by UK low inflation. The annual Consumer Price Index (CPI) – a measure of inflation – climbed to 0.3% in January, but it still has a long way to go to reach the BoE's target of 2%. The central bank cautions that reaching this target would require 'balancing the drag from external factors against increases in domestic growth.'
Central banks like the BoE and Federal Reserve have been beleaguered by growing global risk – of 'economic derailment', as the International Monetary Fund termed it last week. External factors like the slowdown of economic growth in China and falling oil prices have contributed to drags on growth in countries like the UK and US.
The BoE is also wary of the uncertainty surrounding the upcoming EU Referendum in the UK. Held on 23rd June this year, it will demonstrate whether the UK intends retain or quit its EU membership.
The BoE's interest rate announcement follows the US Federal Reserve's decision yesterday to hold its benchmark interest rate between 0.25% and 0.5%. The central bank raised rates for the first time in almost a decade in December 2015, from the 0%-0.25% range to a scope of 0.25%-0.5%. The Federal Reserve also revised its December aim of four interest rate hikes this year, citing its need for inflation to reach its 2% target, and for economic activity to 'expand at a moderate pace'. It now expects to raise interest rates only twice in 2016.