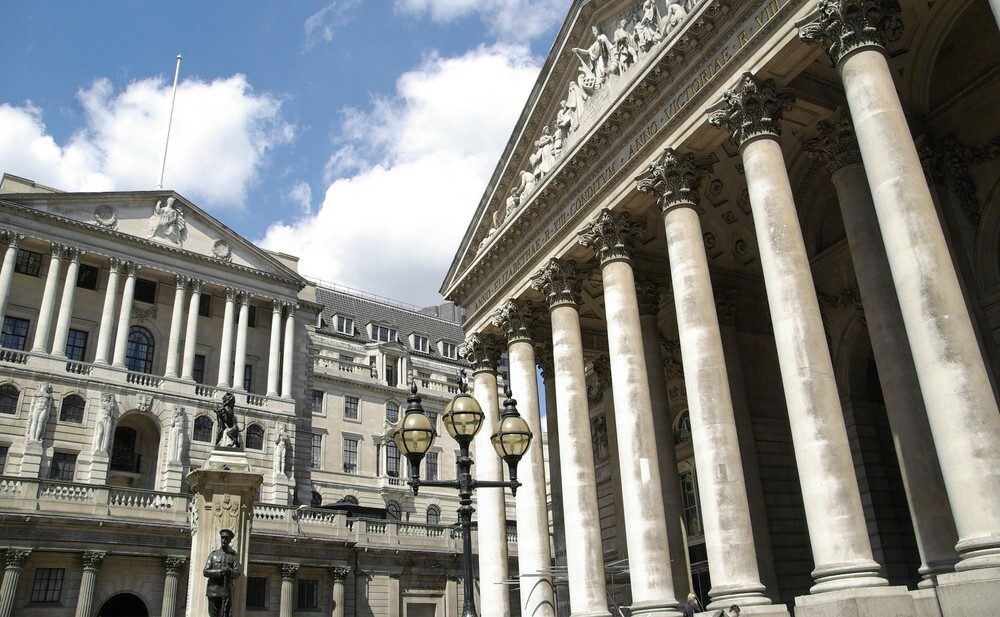 Central bank slashes growth forecasts for 2017 from 2.3% to 0.8%
The pound sterling (GBP) plummeted against its major peers following the Bank of England (BoE)'s decision to slash its key interest rate to a record low of 0.25%. The central bank's Monetary Policy Committee (MPC) voted unanimously to cut interest rates for the first time in seven years.
Although the BoE has retained its 2% growth forecast for this year, it has slashed its forecasts for 2017. The 2.3% economic growth forecasted in May has now been revised to 0.8%.
The rate cut comes as part of a package of quantitative easing (QE) measures to inject monetary stimulus into the UK economy, including a £435 billion asset purchase programme. The central bank will also purchase up to £10 billion in corporate bonds.
BoE Governor Mark Carney explained that the central bank's goals are to 'reduce uncertainty and blunt the slowdown' caused by the UK's Brexit vote. He described the package as 'timely, coherent and comprehensive', with the caveat that the elements in the package could be boosted if desired. This means the potential for further interest rate cuts and the extension of QE and corporate bond purchases.
"If the incoming data proved broadly consistent with the August Inflation Report forecast, a majority of MPC members would anticipate a further cut in the bank rate… at one of the meetings during the course of this year," cautioned Carney.
The BoE has also revised its inflation forecasts, from 0.4% to 0.8% for this year, and from 1.5% to 1.9% in 2017. The latter would be just shy of the BoE's 2% target.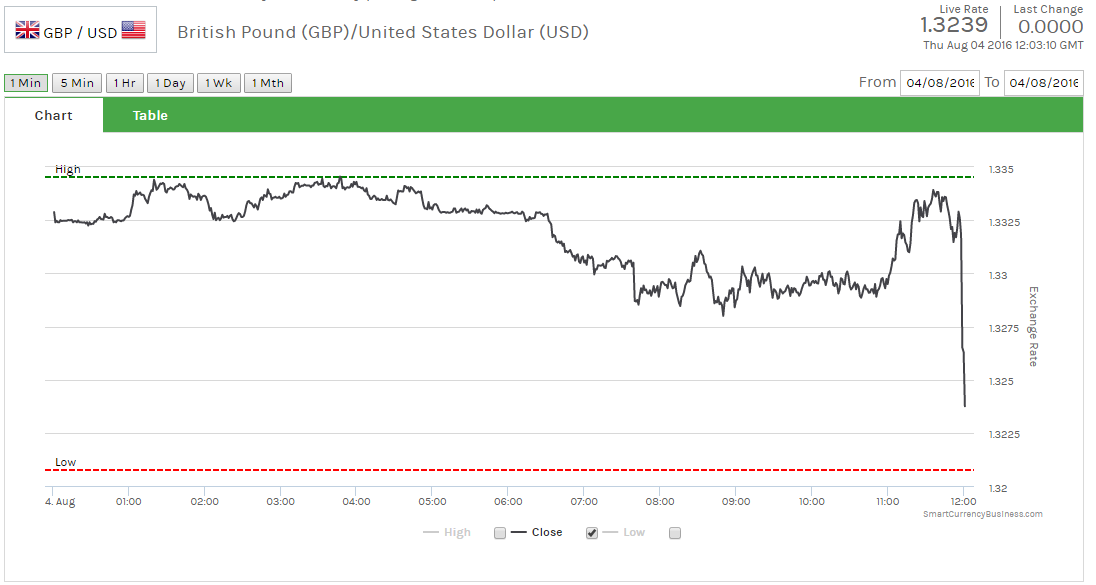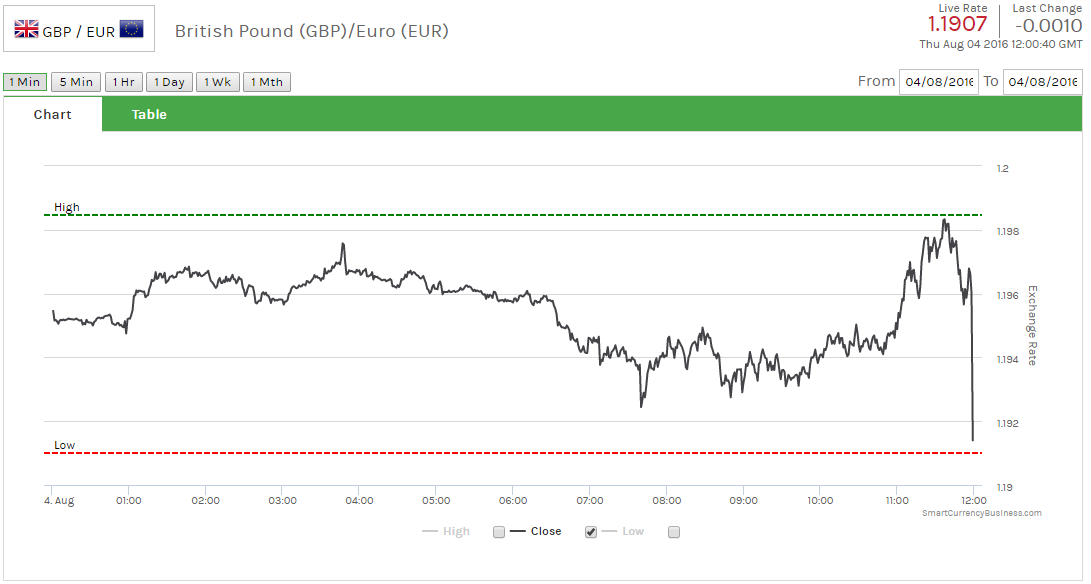 Sterling fell against currencies like the euro (EUR) and US dollar (USD) following the announcement. This is in line with the MPC's expectations that sterling will depreciate further.
"Although the pound sterling is expected to weaken given current economic conditions, there is still a great deal of uncertainty in markets," said Carl Hasty, Director of international payments company Smart Currency Business. "As the Government's plans for Brexit unfold, we could see events impact sterling. Whether this will boost sterling strength or weaken it remains to be seen."
"The 9% depreciation of sterling will boost exports and weigh on imports," said Carney, who also warned that this fall would not completely offset a fall in private sector demand.