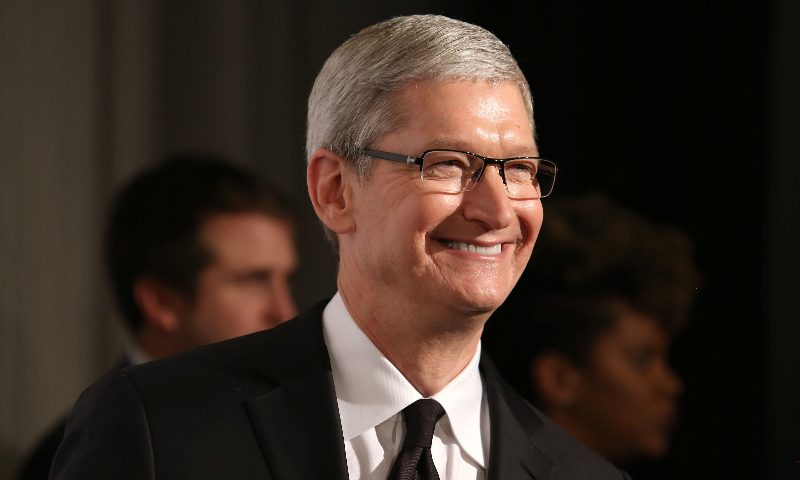 Apple has cut both the size and price of some of its biggest sellers as it attempts to fight Android competition
Apple is introducing a new, smaller iPhone called the SE with a starting price of USD $399, a considerably lower price than the current cheapest iPhone 6 at USD $549. Its cheapest Apple Watch cokes down from USD $299 to $259. The moves announced by CEO Tim Cook were intended to boost sales that were stalled in the last set of figures released in December and are expected to fall when the current quarter is announced next month.
The iPhone SE will be available in 110 countries from May. Although many of the new plans were introduced long before the company fell out with the FBI over its refusal to produce software to enable law enforcers to reach encrypted data in a terrorist's phone, the cheaper products will be a welcome boost to sales.
UK buyers heading to the Apple website might be surprised at why the standard iPhone SE will be £359 in the UK, when the current USD-GBP exchange rate would give it a price of £279, and the Apple Sport watch is £259 in the UK when the exchange rate would make it £209. The UK prices, however, includes 20% VAT, while the US price will have sales tax added later.
Apple keeps its prices for phones and computers relatively stable over time, while the price of apps does fluctuate according to exchange rate changes, but slowly. Apple takes 30% for itself on all app store payments, the same level as it has since 2008. It then sets price tiers for all of its apps from USD $0.99 to $999.99, which app developers have to fit into. Working across currencies those tiers rarely move – so the USD $0.99 – GBP £0.79 tier has remained that way despite all the movements in the USD-GBP exchange rate in recent years.
Apple does change prices in response to currency changes eventually, if the rate change appears to be long term. In Australia, the price of the lowest tier app was cut by 25% to AUD 0.99 when the Australian dollar was high in 2011. They put it back to AUD 1.29 in April 2014 and then in autumn 2015 raised it to AUD 1.49. In January this year it raised prices on its apps in Canada, Israel, Mexico, New Zealand, Russia, Singapore and South Africa. In the short-term however, non-US buyers can often get a better deal than domestic customers.
Image credit | Marco Prati / Shutterstock.com