Access to Practical Help and Support for UK Businesses Trading Abroad
By Smart Currency May 27th, 2014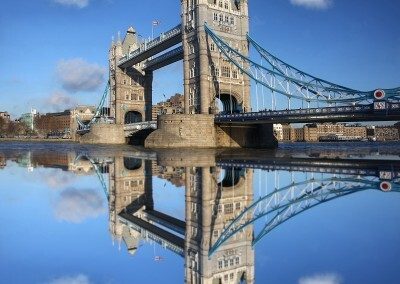 We previously featured the advisory services provided by government body United Kingdom Trade and Investment (UKTI). UKTI also provides proactive services that help UK companies identify opportunities for overseas contracts, tenders and other business.
The trade association reports that it has helped thousands of businesses to date, with 9,000 business opportunities that have brought in an estimated £1 billion plus in benefit to UK businesses. These services include:
1. Free sales leads
What Is This?
This service pools together resources from over 100 UKTI offices worldwide to offer free sales leads to UK companies. These contacts include embassies, commissions, consulates and overseas chambers, who are on the lookout for opportunities for UK businesses.
The Process
A business that registers for this service will receive emails with opportunities in relevant sectors and countries. It can indicate interest in specific opportunities, which will be sent directly to the UKTI person or overseas partner in question. The more information provided, the faster a business can be connected to an overseas business opportunity.
2. Business Opportunities Database
What Is This?
This is a live database that advertises hundreds of business opportunities, ranging from supplier searches to international partnerships. It spans all industries and covers over 100 markets.
The Process
Rather than getting specific leads sent to you via the free sales leads service, you can opt to search through an ongoing list of available opportunities. By trawling through this online database (which can be refined by sector and country searches), businesses could potentially come across opportunities not previously considered.
3. High Value Opportunities (HVO)
What Is This?
This programme offers help in accessing large scale procurement projects abroad. It aims to provide UK businesses with information and support on 100 projects as early as possible, to allow businesses to get a head start. Businesses can also save time and money by letting UKTI research and qualify these opportunities on their behalf. Global HVO are worth trillions of pounds, covering a wide range of markets and sectors. A project tends to feature contracts with a minimum value of £500 million, at least half of which is available to UK businesses.
The Process
Your local UKTI office will assess your needs and the best-fit service solutions. An International Trade Team will provide you with information on major projects and their corresponding contracts. Businesses that are considering or applying for contracts will be given access to a network of long-term advisers, both in the UK and abroad.
UKTI can also connect you to business specialists, other UK government departments, and overseas government departments, as well as potential business partners with whom to bid for contracts.
Access to Practical Help and Support
Proactive exporting isn't just about having a strategy, it's also about seeking help to identify tangible business opportunities. UK businesses can obtain access to help and support from a number of resources – UKTI is a good place to start.
For more information, visit the Exporting is GREAT website at exportingisgreat.gov.uk
You can also find the Smart Currency Business Top Ten Tips for Exporters at http://bit.ly/1o67nRk
To discover how savings on currency costs can improve your bottom line when exporting, contact Smart Currency Business by calling 020 7898 0500, or emailing info@Smartcurrencybusiness.com.