London to Brighton Charity Cycle Ride 2023
14th July 2023
Smart Currency invites you to join us for an epic and enjoyable summertime adventure: our London to Brighton Cycle Ride in support of Solidarity Sports.
Through one of the most iconic routes in England, your 55-mile cycle route goes over two ranges of hills, a National Park and on to Brighton seafront, where we will gather by the pier.
Following an early start in Clapham, South London, we'll travel a carefully chosen route that avoids main roads, for a tranquil journey through scenic lanes and villages before the challenge of Ditchling Beacon.
After taking in the outstanding views from the highest point in East Sussex, enjoy a thrilling freewheel down to the sea and, if you fancy it, a refreshing dip. Then indulge in well-deserved refreshments provided by Smart Currency, before heading home in the afternoon.
Why the ride?
Solidarity Sports is our local partner charity. It brings under-privileged children from our local community together in sporting and social activities to promote good health and happiness.
Smart Currency has been working with Solidarity Sports since 2017. We were their first official corporate sponsor, or "memory maker", and over the past year, we've raised over £5,000 to make more happy memories for their children. This year we contributed to their record-breaking £50,000 Cost-of-Living Crisis Appeal.
So we are thrilled to launch the first of what we intend to be an annual London to Brighton cycle ride.
Whether you consider yourself a casual cyclist or "King of the Mountains", we welcome those of all cycling abilities to take part.
There will be support on the day from the team, with guides to chaperone you and mechanics on hand if needed. Plus, you'll receive a Smart Currency lycra racing top to commemorate the event and cause.
As the cycle ride is in support of Solidarity Sports and the brilliant work they do for disadvantaged children, we want to give them a donation to remember.
Smart Currency pledges to donate £50 for every rider who joins and we also encourage all riders to donate the equivalent amount (or more!) in aid of this wonderful cause.
Meet your hosts for the day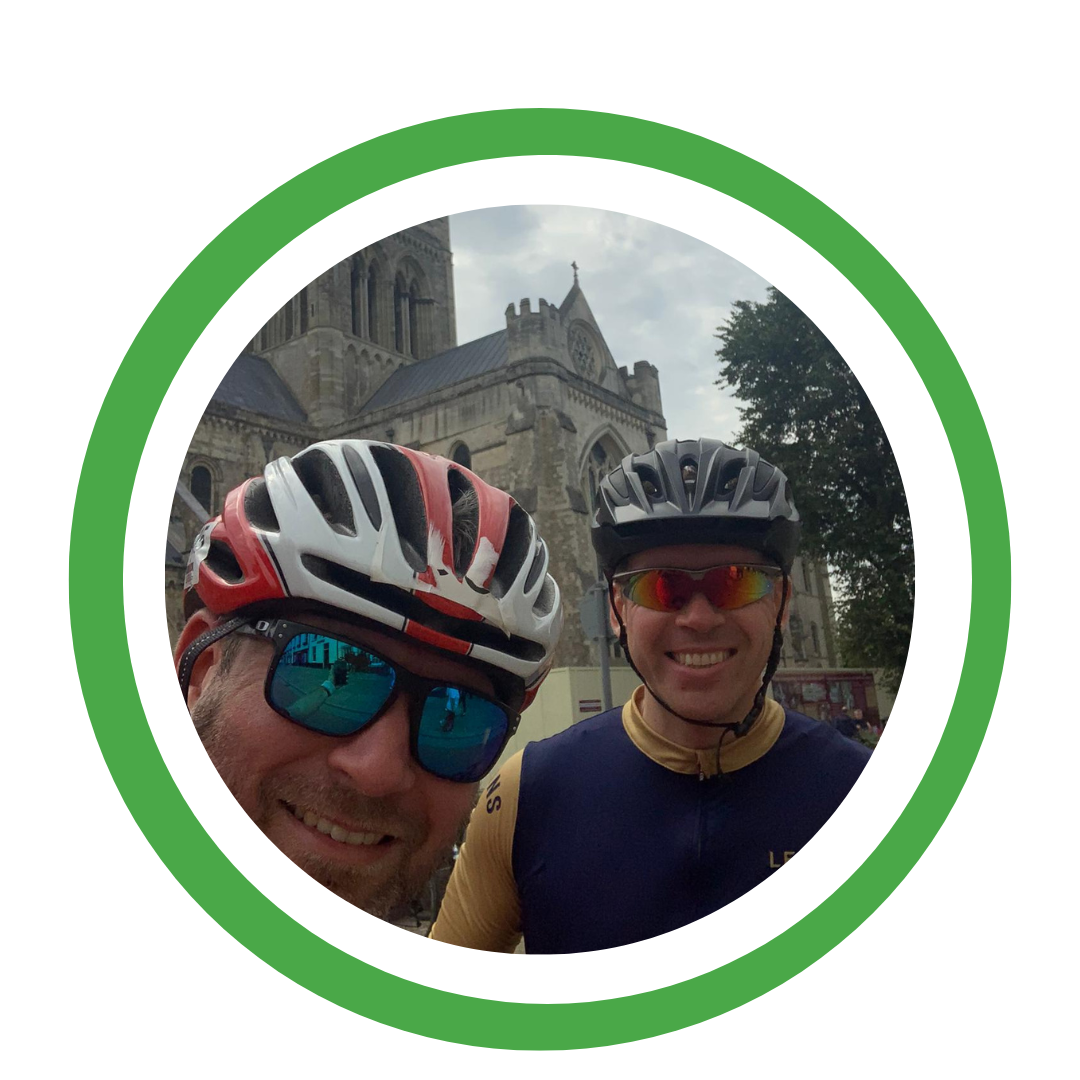 Jared Golden
Jared has been a huge sport enthusiast for years, with interests spanning across a variety of outdoor and athletic activities. Whether he's enjoying summer test or rugby matches, football, or long walks and hikes with loved ones, his enthusiasm for sport is contagious – and his love of cycling is no different!
Having been a keen cyclist since his late 20's, Jared has helped his brother train for multiple Ironman events and ridden many routes around the home counties, including London to Brighton.
Jared's affinity to Smart's partner charity, Solidarity sports, runs deep. His love of outdoor activities also means his values are also well aligned with their mission to actively engage their kids through activities. Jared feels the day will be a "great way to have a leisurely cycle with like-minded individuals and earn some refreshments on Brighton beach front!"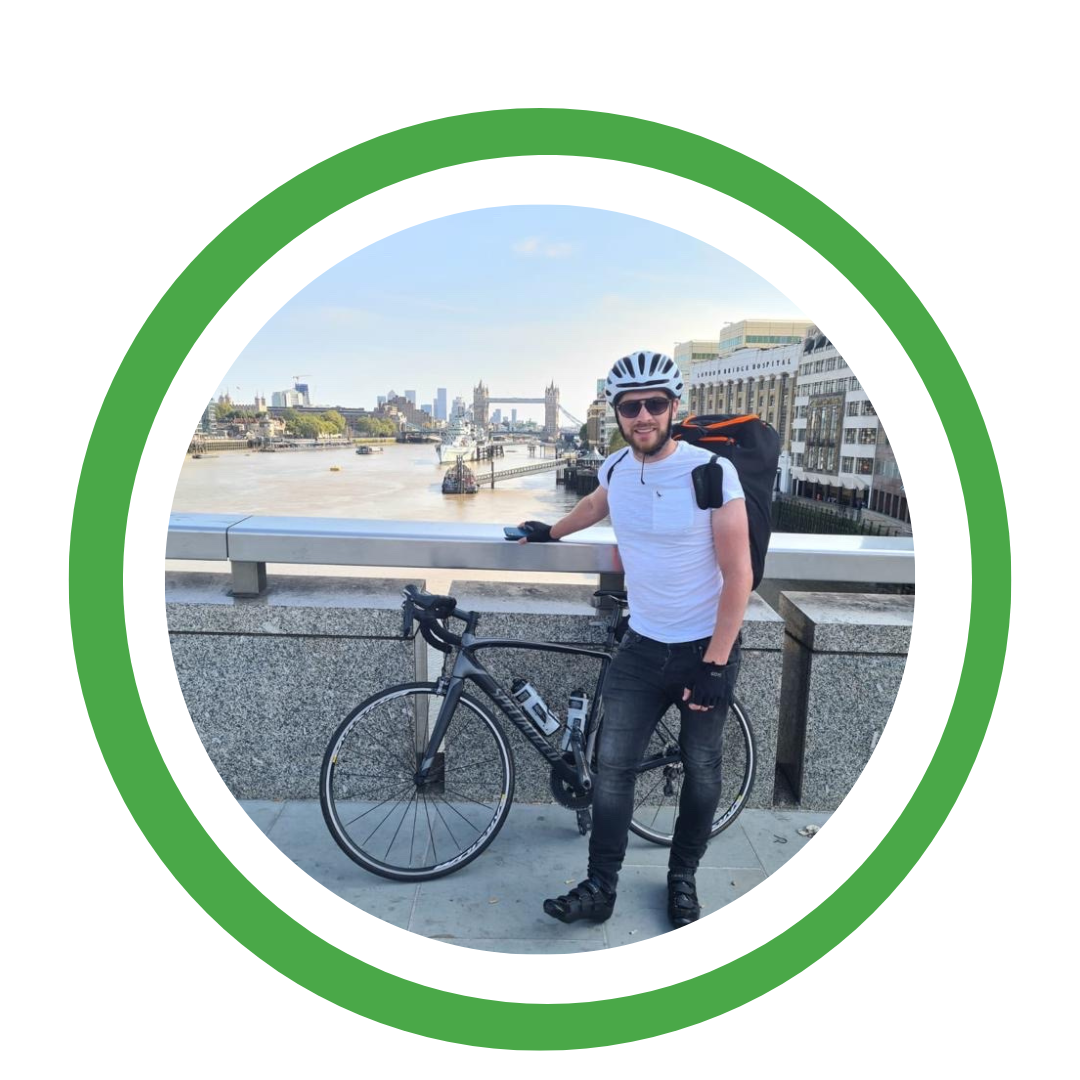 Trevor Charnley
During lockdown, Trevor was keen to keep himself active, so embarked upon a '100 day running challenge',  covering 1000km in 100 days. The toll on his knees prompted him to take up cycling, which he immediately gained a passion for.
Over that last couple of years, Trevor has used cycling as an opportunity to see the superb British countryside and push his limits, cycling to the Isle of White, Brighton, Whitstable, Southampton and a four day tour of Essex.
Beyond his Managing Director duties at Smart Currency Exchange, Trevor has a strong desire to make a positive impact – a desire which aligns well with Solidarity Sports and the wonderful work they do with disadvantaged children. When Trevor heard about the charity bike ride, he knew it would be the perfect opportunity to combine his passion for cycling with his desire to give back.
Trevor feels the event on July 14th will be a great opportunity to combine his "passion for cycling with a meaningful cause". He has no doubt that Smart will "smash the £5,000 fundraising target" – a target which we know will help provide Solidarity Sports' children with countless opportunities to actively engage in sports they love.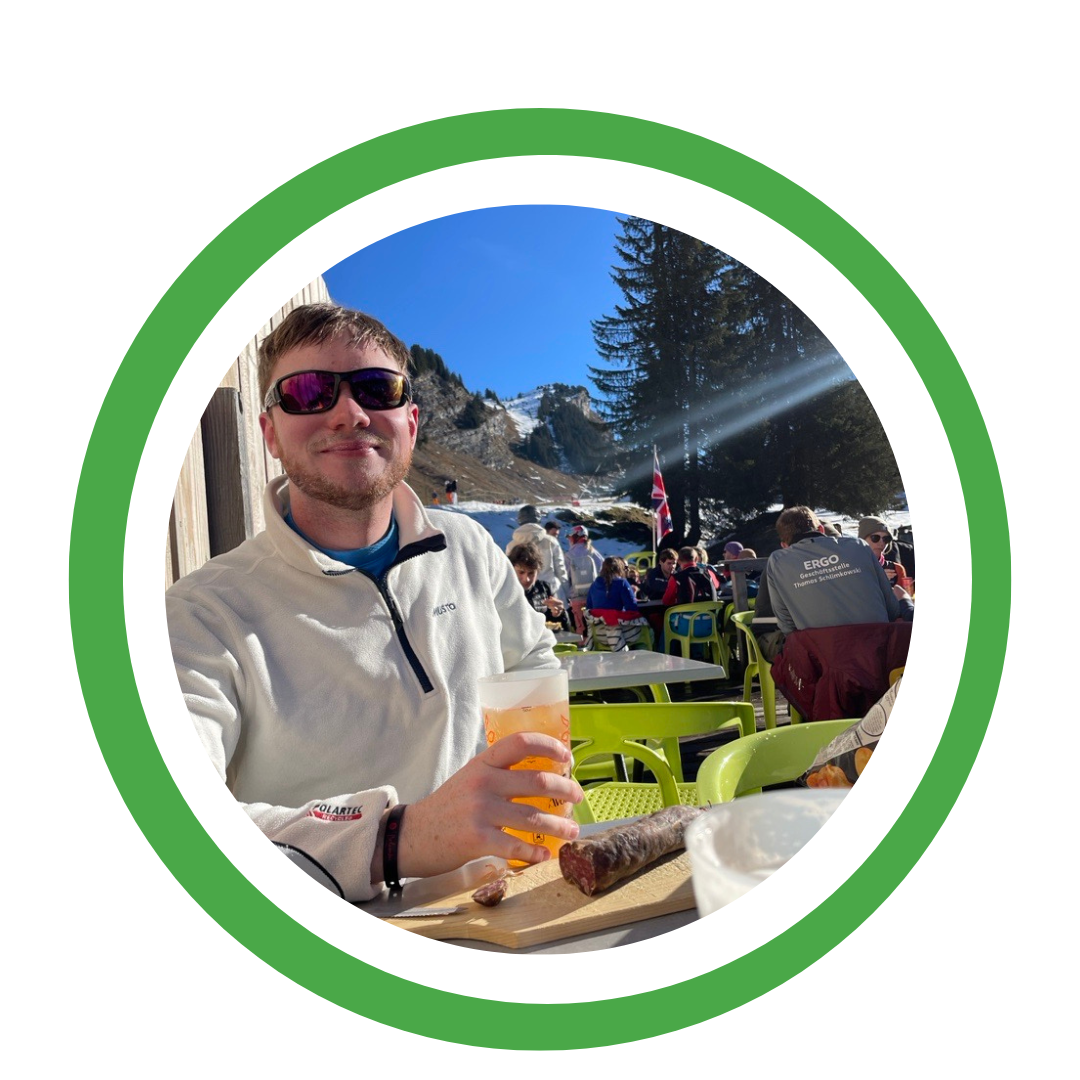 Kieren Horgan
Kieren has been an avid cyclist since removing his stabilisers at age 5 and his love of cycling has grown tremendously over the years. With adventurous beginnings as a keen mountain biker, Kieren has now taken to London's bustling cycle lanes, but can still be seen taking on a small flight of stairs on his road bike from time to time. He has also cycled around the world, with some of his favourite locations including Borneo and the French Alps.
Having recently volunteered with Solidarity Sports, Kieren was inspired first hand by the charity's 'sport-a-fun' activities, and how they encourage the children to actively engage. With his keenness to support our partner charity and passion for cycling combined, Kieren feels, "the ride is a great opportunity to support our partner charity, while meeting our clients and partners face-to-face to engage in a sport we all love."
Ready for the challenge?
Register your interest today
Numbers are limited so please get in touch soon. We look forward to a wonderful – and worthwhile – day with you.