October to December 2016 Currency Forecasts
Knowing how currency markets may shift can help you manage your currency requirements and mitigate risk.
Transferring international funds at the right time is critical to a business's profitability. That's why we've produced these currency reports for international money transfers.
These forecasts concentrate on the three major currency pairings looking at how the UK, Eurozone and US economies fared during the last quarter, and what to look forward to during the remainder of the year.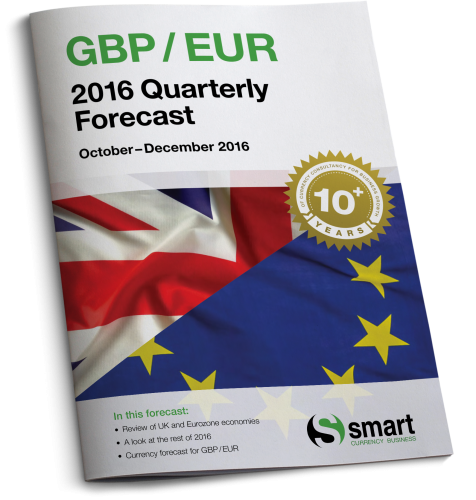 Sterling-euro Quarterly Forecast
How Brexit has impacted Eurozone sentiment and will continue to influence it.
Sterling-US dollar Quarterly Forecast
Read how Brexit and the US Presidential Elections could affect currency exchange rates.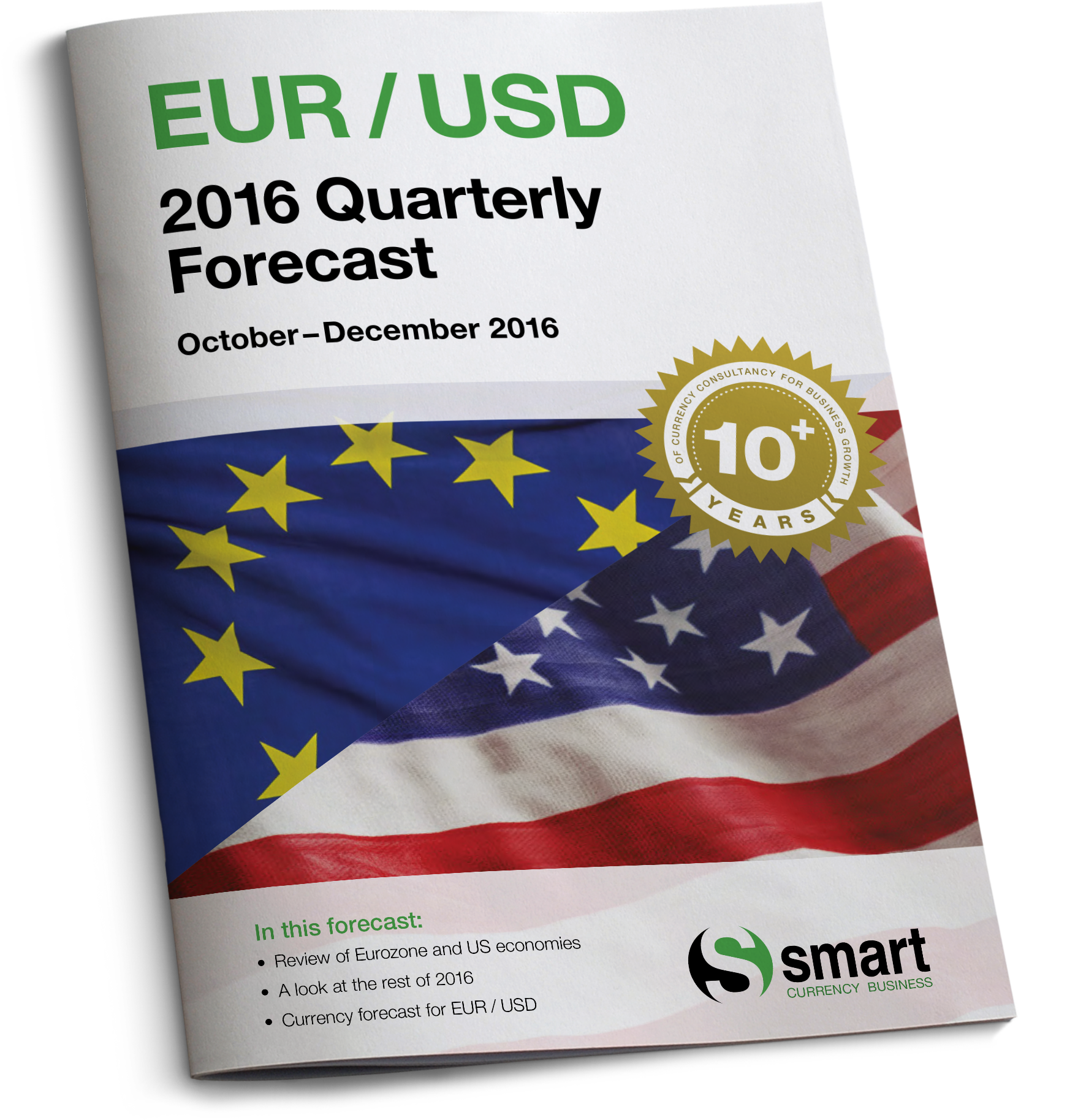 Euro-US dollar Quarterly Forecast
What Brexit and the US Elections hold in store for these currencies.
Download your free forecast today
Alternatively, contact us on 020 7898 0500 and speak to one of our currency experts who would be happy to help.