January to March 2021 Currency Forecasts
"Any approach to currency risk management should be 100% independent of any market view."
The uncertainties of the year ahead bring a whole new set of challenges for currencies. So, the major banks have quite a task on their hands when it comes to predicting the pound's movements.
As governments start the 'race to recovery' and face the challenge of vaccinating entire populations, the next three months will be crucial for GBP, EUR and USD.
Download your copy of our Quarterly Forecast now!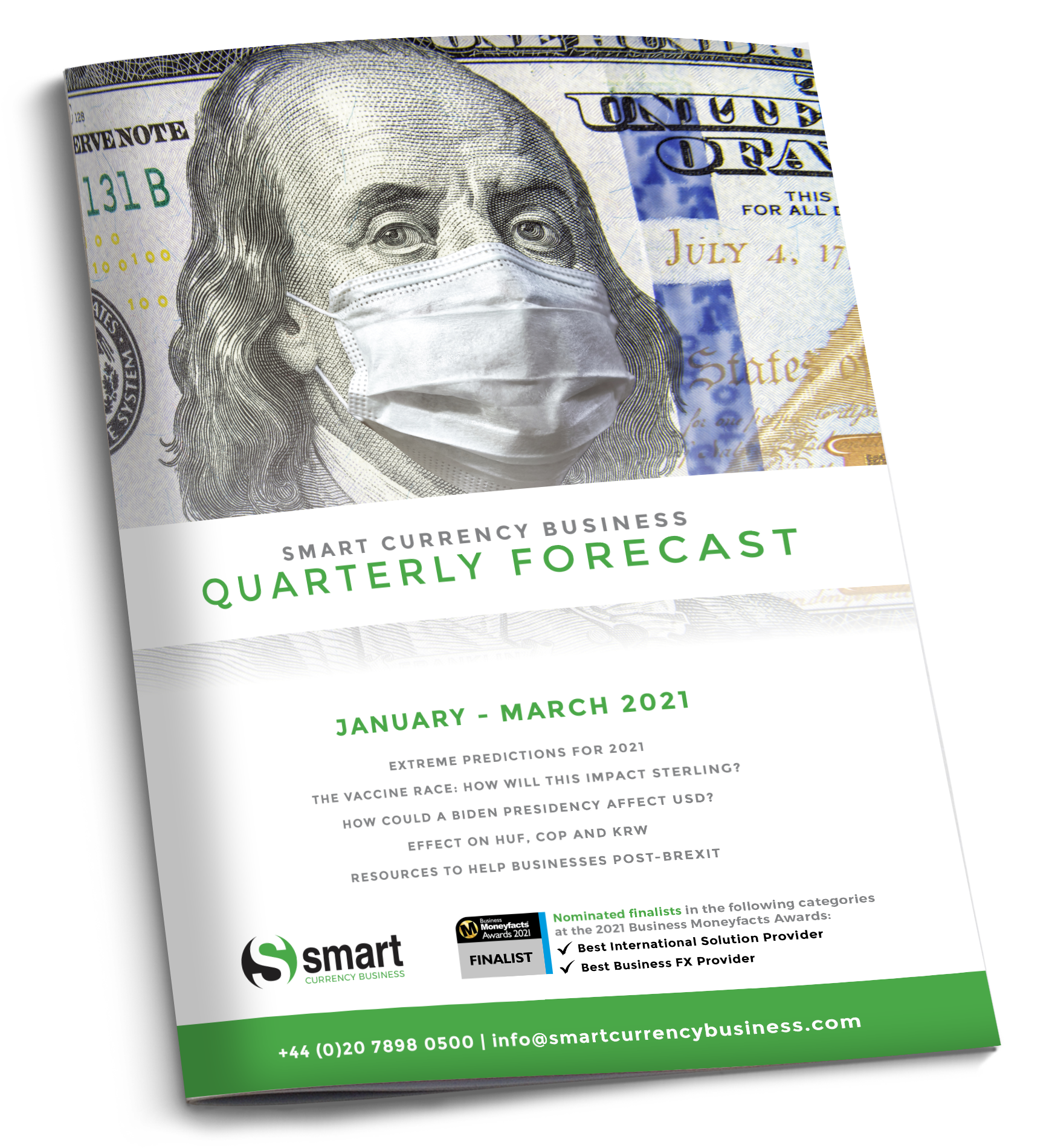 Download the latest currency forecasts
We urge you not to base any business decisions on forecasts which are, in today's world, little more than guesswork.
Smart's traders have the expertise to discuss these issues with you for an educated, experienced, independent view of the currency markets. But our strong view is that currency risk management should focus on protecting your business from any and all market movements, 100% independent of any market view.
This set of forecasts, covering the 1, 3, 6 and 12 months ahead, is fascinating. In this Forecast you will find:
Resources to help your business post-Brexit
GBP/USD, GBP/EUR and EUR/USD predictions from major banks for 2021
Brand new tables and charts – how are economies coping?
Effect on HUF, COP AND KRW
What's next for your business?
In this climate of uncertainty, how should you plan for the future?
Our team can help. Please don't hesitate to call us if you have any questions on  020 7898 0500.
What our clients and partners say about our Forecasts:
"Excellent. I get a few forecasts from different companies and Smart's is the first I download"
"Simple and easy to read"
"Clearly illustrated and very informative"
For further information on how Smart Currency Business can help protect your profits and expand your products and services internationally, email
us at info@smartcurrencybusiness.com or give us a call on
020 7898 0500

.