Coronavirus – the impact on global currencies
Described as the worst public health crisis in a generation, coronavirus has taken a hold of the world and its economy at a rate that no-one could've predicted.
Unlike other big events that tend to impact currencies, this is to a certain extent, out of our control, which could mean that the markets are even more unpredictable than usual.
Here for you
Our commitment during the COVID-19 crisis
We would like to reassure clients that Smart Currency Business will be continuing to work normally throughout the COVID-19 crisis. We remain fully staffed and have measures in place to ensure that we will have no interruption of service.
We are conscious of the challenges facing each and every one of our clients, and we are here to help in any way we can. Our aim is to fully understand the different financial and business challenges faced by each of our clients within their industry sectors, in order to create the best solutions and guidance.
So, we're here to discuss anything that you may need, including: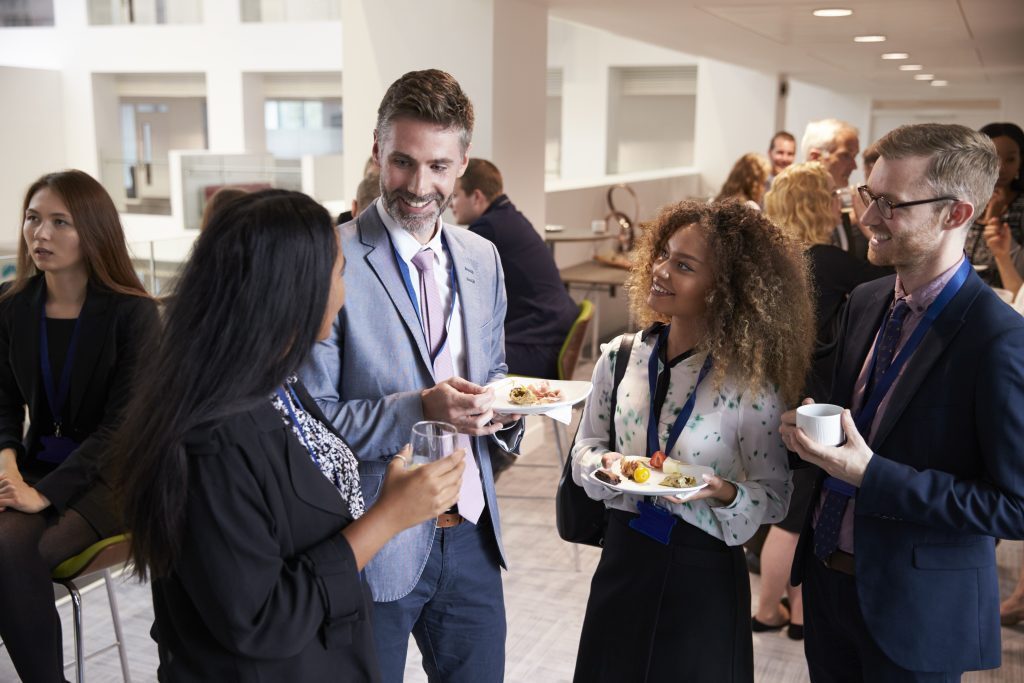 Plan
Risk management strategies
Reviewing and stress testing risk management strategies to prepare for further volatility.

Manage
Forward contracts
Putting measures in place, such as forward contracts, to ensure that upcoming transfers aren't affected.

Advise
Certainty over profits
Any services that could provide greater certainty over profits and cash flows.
Overview
How have the global markets reacted?
Fears of a global slowdown and eventual worldwide recession are starting to kick in, with global markets continuing to react. Co-ordinated action by central banks has been put in place to attempt to mitigate this. However, we have still seen disruption that can only be compared to the financial crisis of 2008, or in some cases, the 'Black Monday' of 1987.
When the markets are working normally, we usually see similar correlations occur. For example, if the pound goes down then we can expect the FTSE 100 to rise. However, in this time of crisis, we've seen everything move downwards and the markets have abandoned their usual synchronicity.
Gold, which usually considered a safe haven asset because it moves in the opposite direction to stocks, has gone down in price. It initially surged when coronavirus fears first surfaced due to its safe haven status, however, has since dropped. This is because in times of extreme stress, investors need to sell gold to return cash to investors or buy stocks at a discount.
As reports of slowing infection rates have manifested, the markets have slowly started to stabilise. Any rebound could be temporary rebound, however.
What does the coronavirus outbreak mean for currencies?
Events like this illustrate why we always take a risk management approach to currency, as it really is impossible to know what lies ahead. If the markets continue to react as they have done, there could be increased volatility going forward.
USD
Like the pound and euro, the dollar has experienced some volatility. The Federal Reserve has cut rates twice to protect their economy, which, so far, has failed to calm the markets. Wall Street has plunged and been forced to temporarily stop trading three times, and the Dow Jones industrial average has slumped to its lowest since 2017.
All of this has impacted the dollar; however, it continues to be generally well supported, benefitting from its status as a 'safe haven' currency. The greenback typically surges in times of crisis and, in turn, affects other currencies that weaken against it.
GBP
So far, we've seen volatility from the pound as the coronavirus situation has unfolded. The Bank of England cut rates, the Chancellor revealed a budget with 12 billion of extra spending specifically for coronavirus measures and the government made the decision to move their strategy into the 'delay' phase. Investors are concerned about Britain's approach to dealing with COVID-19, and that we are likely to experience more disruption to our economy as a result, causing the pound to suffer.
Because the UK has a larger trade deficit than, say, the Eurozone, the mechanics are such that the pound will tend to fall by more than other currencies, such as the Euro or Swiss Franc, in times of crisis.
There are lots of unknowns about the virus itself, the government's next steps and the response from the Bank of England, so it's very difficult to predict how the pound will move in the coming days, weeks and months.
EUR
The euro has benefitted from coronavirus related developments due to its status as a 'funding' currency, causing it to strengthen at times of market stress. However, as we've seen, this does not mean that the single currency is immune to volatility. It has suffered against the dollar and remains sensitive to talk of an impending recession.
Traditional currency
Can money carry the coronavirus?
There's been lots of speculation as to whether cash can carry and spread the coronavirus. However, a spokeswoman from WHO recently said that they had not issued any warnings about banknotes transmitting COVID-19 but did advise to wash hands after handling money.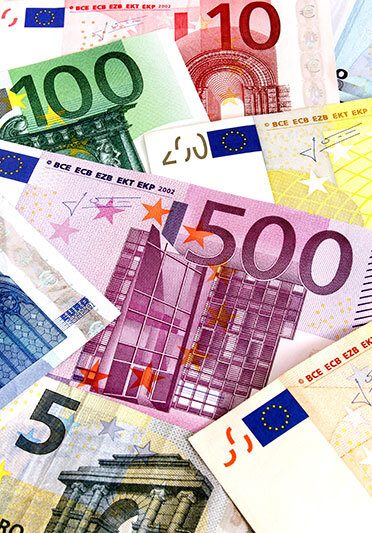 What are the key business risks?
It could be argued that we've only just begun to see the toll that this will take on businesses. The key risks are:
Reduction in margins due to customer pricing pressure.
Reduction of margins due to increased unit costs.
Tighter borrowing conditions.
Unstable currency markets.
What are the possible solutions?
We understand that, considering the current situation, not all the solutions below will be viable. However, given the possibility of an impending recession, it could be wise to think about the following:
Reduced fixed expenses.
The fixed costs that your business incurs could be reduced by negotiating prices, changing ways of working and so on.
Re-negotiate the terms of your contracts to lock in prices.
Agree terms of your contracts with key customers and suppliers to increase cash flow.
Build cash reserves.
Collect all funds that are due to you and if applicable, reduce stock levels to build up your cash reserves.
Diversify your client base.
Identify your profitable and non-profitable customers. Go after new customers who are likely to benefit your business.
Restructure debt.
Renegotiate debts to improve or restore liquidity.
Hire the best talent only.
Scale back on recruitment and ensure existing staff are making a positive contribution to the business.
Foreign exchange hedging.
Ensure that fluctuations in the currency market aren't affecting your profits and bottom line. Put hedging in place to prevent this, such as forward contracts or vanilla options.
Reduce capital expenditure.
Consider cutting debt financing costs, lowering equity costs and capital restructuring.
Finance.
Do you have measures in place such as an overdraft, a revolving credit facility, invoice discounting etc?
As well as everything outlined on this page, we can help with
Invoice payments
Securing rates on confirmed international orders
Receiving overseas payments
M&A related payments (buying and selling business)
International salary payments
Review and automation of cashflow
Review and create bespoke risk management strategy
Find out how much we could save your business
As mentioned above, if we can offer any help at all in these unprecedented times, do call us on 020 7898 0500.
From the team here at Smart Currency Business, our thoughts are with all of those impacted by COVID-19 and we wish you good health.