Do you find it challenging to model possible option outcomes, given a changing exchange rate?
Do you struggle to manage upcoming option expiries and understand possible obligations?
Are you able to simply understand option performance as part of your broader hedging approach?
Do you have access to a system that supports a vast array of option structures?
Our risk management and valuations platform SmartHedge can provide solutions to these challenges. For our trading clients, SmartHedge is included within our service offering and we are on hand to offer guidance and support to help you make the most of this valuable platform.
How can SmartHedge help my cashflow forecasting?
SmartHedge is a powerful options tool that allows you to manage an a dynamic hedging programme easily. SmartHedge allows you to visualise all of your structures in one place, model product outcomes, track and anticipate expiries and understand potential financial impacts and risks ahead of time.
We are market leading in our offering of option products, and capability on SmartHedge reflects this broad array of products and structures.
Easily map out all your options positions in one interactive place – the system will model options versus your forecasts, automatically accounting for product specific features such as leverage, profit accruals and barriers.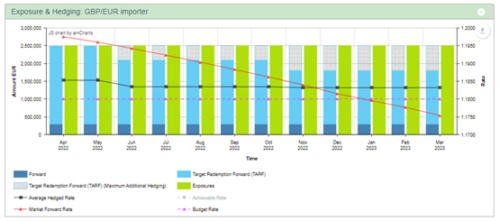 Model your options programme with a changing exchange rate. SmartHedge gives you the ability to view changes in 'achieved' rates, leveraged notional amounts and product lifespans.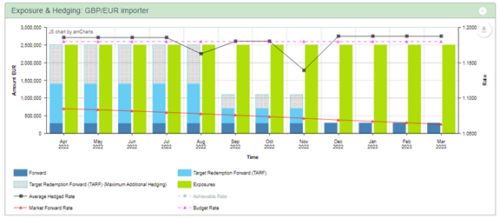 Keep a clear track of all upcoming options expiries and valuations ahead of time, with simple automated reporting at the click of a button

"Smart are very easy to work with; our dedicated adviser is always available to answer my calls, whether it is to place a trade or answer a query about how to reduce our currency risk."
Enquire about SmartHedge today