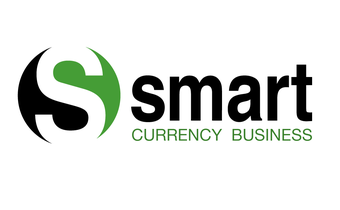 Commentary by Carl Hasty, Director of SmartCurrencyBusiness.com:
Sterling weakened in anticipation of election uncertainty on Thursday, but strengthened after surprising exit poll results that suggested the Conservatives would be very close to forming a majority government.
Key figures:
Since Thursday night, the UK currency has gone up by over 2% against the euro, and nearly 2% against the US dollar.
Sterling has shot up by 3.5% in the past 24 hours against the euro, the biggest increase since March 2009.
Past experience – most recently in 2014 – has shown us that sterling strength is not always a boon for UK businesses with international payments. It makes UK exports less competitively priced; resulting in currency risks that UK exporters will need to mitigate in order to minimise their losses.
Notes to Editors:
1. Carl Hasty biography
Carl is the Director and Co-founder of international payment specialist SmartCurrencyBusiness.com. He has over 14 years' experience in foreign currency risk management, gained from working as a trader for the industry's key players. Throughout his career, Carl has seen the detrimental effects on businesses that have been unaware of the value of a foreign currency risk management strategy. He is passionate about educating businesses to avoid these pitfalls to enable them to protect their profits and thrive.
2. Carl Hasty is available to comment on currency, finance and business growth. All enquiries should go through Yi Ling Huang at pressoffice@smartcurrencybusiness.com or 0207 898 0500.
3. SmartCurrencyBusiness.com is a recognised expert in international money transfers, providing UK companies with tailored currency exchange services. It offers dedicated guidance on a range of ways to mitigate risk and save money on international transfers and payments. These include commission-free, bespoke solutions to get competitive exchange rates on the day, reserve favourable rates for future purchase, or secure upper and lower limits on rate purchases in advance. Shortlisted in the Best International Solutions Provider category at the Business Moneyfacts Awards 2015, Smart Currency Business is also passionate about educating companies, and regularly provides news, insights and guides relating to currency, exports and general business issues.
4. SmartCurrencyBusiness.com is part of Smart Currency Exchange Ltd, which is authorised by the Financial Conduct Authority under the Payment Services Regulations 2009 (FRN 504509) for the provision of payment services.