Budget 2014 – Alternative Avenues For Helping UK Businesses And Industry
By Ricky Bean March 17th, 2014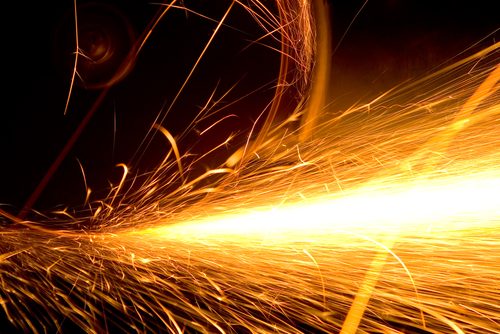 Predictions and wish lists for the 2014 Budget have focused on key issues like taxation, growth, exports and manufacturing. "It is in the Government's best interests to help UK businesses grow in order for the economy to thrive. Headway has been made in recent efforts, but we are at the foot of a mountain, with much to scale," says Carl Hasty, Director of international payments specialist Smart Currency Business.
"I join the chorus of voices hoping that more will be done to support and promote UK business and exports, as well as to provide additional tax relief for UK businesses, " continues Hasty. "However, policy makers have been looking at the same challenges for decades now, just with different political lenses. Simply asking for more help doesn't work. We need to explore alternative avenues for achieving these continuing goals, and to be more vocal about ideas for achieving this."
"The Chancellor pledged to double UK Export and Finance (UKEF)'s maximum commitment limit to £50 billion. This was part of a plan that paves way for UK exports to reach £1 trillion by 2020. A general plan was necessary; what is required now is further specification of strategy.
"Firstly, there needs to be further segmentation of the export market in terms of strategy for support. The services sector makes up about 80% of the UK economy, but just 33% of the exports market. We need a coherent, practical strategy to help drive awareness among UK service businesses, emphasising the potential that exports can have on business growth, and highlighting the ease of global transactions in today's digital age.
"Next, organisations like United Kingdom Trade and Investment (UKTI) are making leaps in helping businesses define action plans for export activity, but more needs to be done to demolish barriers to international trade, particularly given the ease of online transactions. The UK has a positive reputation for technology; the Government could introduce a specific tax relief for businesses trialling cutting-edge technology, whether in terms of manufacturing, sales or digital processes."
"Meanwhile, domestic manufacturers require more support than ever. A recent Purchasing Managers' Index shows that UK manufacturing increased from 56.6 to 56.9 in January. This is promising, but the rate of growth needs – realistically – to increase exponentially in order to apply the potential still untapped by manufacturers. More segmentation is needed in order to explore the different challenges faced at every step of different manufacturing processes."
"Alternative strategies are needed to provide the budgetary landscape with a fresh perspective of its challenges. UK businesses are the bread and butter of the UK economy. They utilise our workforce, they produce output and they can potentially help improve the budget deficit. I predict more support for UK businesses in the upcoming Budget, and hope that these will be different enough to foster real change and growth."
Click the links below to read coverage of this article in the press: