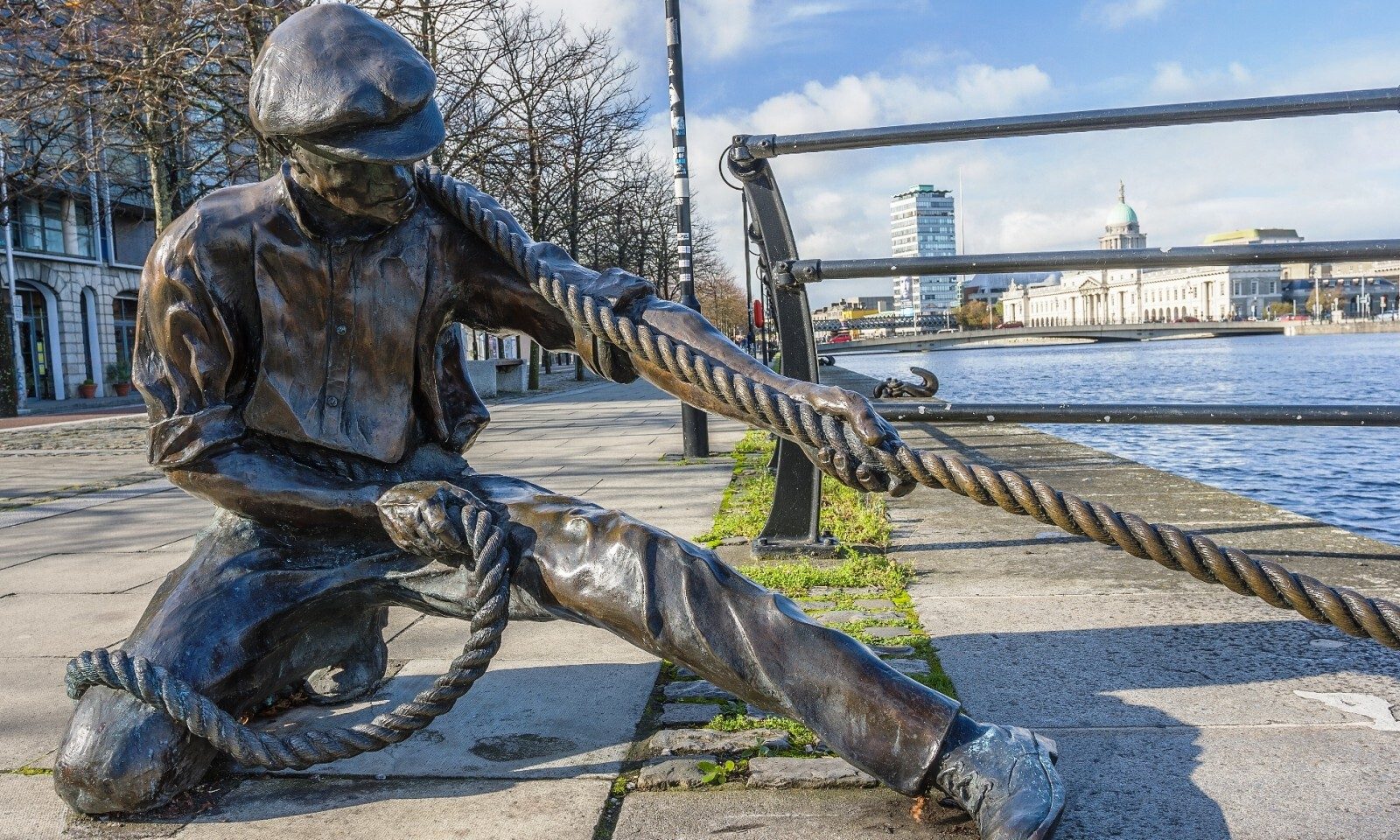 Ireland has shown an astonishing turnaround in economic performance following its bailout in 2011
Just before Mario Draghi announced disappointing expected GDP reports for the Eurozone as a whole, the Irish government was announcing that GDP in 2015 increased by 7.8%. This makes it the fastest growing economy in the Eurozone – indeed one of the highest in the western world, the nearest challenger being Sweden at 4% and Poland on 3.5%. It even outperformed China's 6.9% growth.
That growth was accelerating too, expanding by 2.7% in Q4, which represented a 9.2% rise from Q4 in 2014 and up from 1.5% in Q3, according to Ireland's Central Statistics Office.
The drivers of growth were manufacturing, which grew by 14.2% in 2015, and construction which grew by 8.8%. While public expenditure contracted slightly, personal consumption rose by 3.5%. Import growth of 16.4% was ahead of export growth at 13.8%.
To see the astonishing success of the Irish turnaround in context, the economy grew by around 5% on average between 2000 and 2007, but this collapsed to negative growth in excess of 6% in 2009 as its budget deficit reached 32%, the largest in the world at the time as a percentage of GDP. Draconian austerity measures put in place under IMF and EU demands led to another less deep recession in early 2013, but by late 2013 the country left the bailout programme and austerity measures ended in late 2014.
Since then the rise has been spectacular. The economy has been boosted by the arrival of foreign multinationals attracted to Ireland by its low corporation tax and tax residency requirements. Services represent three quarters of Ireland's economy.
Property investment in Ireland has recovered too, following catastrophic falls in the market of up to 20% per year between 2009 and 2012. House prices were rising at around 15% in early 2015 although that has dropped down to single figure rises in late 2015.
Written by Rachael Kinsella | 10/03/2016