About Us
As an award-winning international money transfer specialist, we provide UK businesses with bespoke currency exchange solutions. We offer dedicated guidance on a range of tailored strategies to help companies mitigate currency risk and protect underlying profits on their international transfers and payments.
At Smart, we are passionate about providing educational information to businesses both large and small, to help them understand, create and implement treasury management solutions that are bespoke to their requirements. As well as this, Smart clients can also access news, insights and forecasts relating to currency, exports and imports, economic and business issues.
Our senior team regularly comments in the national and trade media on these issues, and our CEO has a monthly blog on Forbes.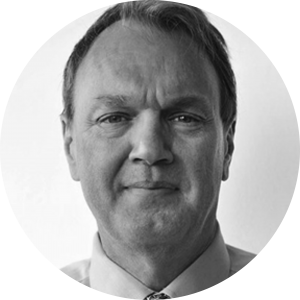 Charles Purdy
Founder & Chief Executive Officer
Charles is the Smart Currency Group founder and Chief Executive Officer, bringing well over 20 years of diversified industry knowledge and experience to the company. He has operated in various positions such as, engineering on the initial design team for the Typhoon and Tornado fighters, working at PwC and has trained as a Chartered Accountant. Charles has also served as the Chief Financial Officer of a diamond-mining company operating in Namibia. It was his position as CFO there, that revealed how crucial currency strategies are to a business' bottom line.
In the 1990s, Charles delved further into the currency exchange industry, joining a team that commenced operations in Eastern Europe (with the collapse of the Berlin Wall). As globalisation boomed, Charles saw the growing importance for companies to mitigate risk on their international payments. He also noticed the world was presenting a new wave of entrepreneurship not previously accessible, thus heeded the call.
As the founder of the Smart Currency Group, Charles uses his knowledge and experience of international business to help thousands of companies reduce their risk and improve the efficiency of their overseas trade. He is a firm believer that businesses require useful and relevant information, championing thought leadership within the sector.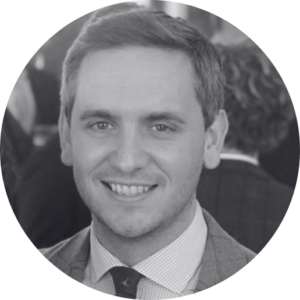 Alex Bennett
Managing Director
Alex has been with the Smart Group since 2008 and is responsible for all sales and marketing efforts. He has overseen more than 3000 client acquisitions and remains at the coalface in many client and affiliate conversations.
As Managing Director and the Co-Founder of Smart Currency Business, Alex ensures that Smart's multi award-winning risk management service is constantly being delivered, developed and refined. His passion for the company's culture to progress and strong drive for persistent innovation, are key forces that ensure Smart Currency Business grows from strength to strength.
Initiatives pioneered by Alex include the launch of 'Smart Currency Options' and the introduction of Smart's 'Business Services'.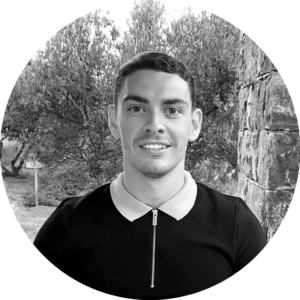 Oliver Stokes
Client Relationship Manager
Oliver joined Smart Currency Business as a Client Relationship Manager in 2021. He brings with him a wealth of expertise in client relationship management, which he gained working as a foreign exchange trader in the City of London.
Like many on the Smart team, sport is a great passion of Oliver's and he is a dedicated Chelsea football club fan. On weekends, Oliver devotes his time to keeping active and enjoys cycling around Richmond Park, running along the Thames pathway, or clocking up the miles in Battersea Park.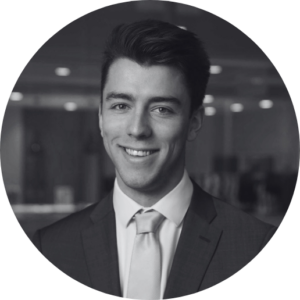 Max Phillips
Currency Risk Analyst
Max joined Smart in 2021 having worked previously at BNP Paribas and EY, where he gained extensive experience in business analysis and currency markets. Max provides analysis across our range of clients to help them better understand their risk and how to manage it.
Away from work, Max enjoys cooking meals for his friends and eating out at restaurants. As well as this, chess, sports and fitness take up a lot of his time, and he particularly enjoys watching cricket, and formula 1.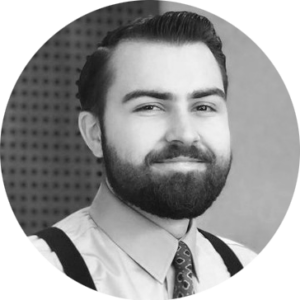 Rufus Brookman
SmartHedge Product Manager
Rufus joined the Smart Currency Group in 2019 after having attained a degree in Banking and Finance at BPP University. During his time at Smart, Rufus has excelled in various roles across the company and currently brings a wealth of expertise to his role as the SmartHedge Product Manager.
Outside of work, Rufus has a variety of interests including exploring the local history of East London, luxury watch collecting and restoration, bouldering and, most recently, becoming the owner of an 8-week-old Miniature Dachshund named Cooper.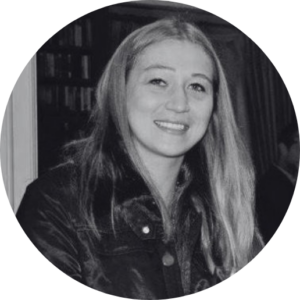 Ellie Hill
Client Success Manager
Ellie joined Smart Currency Business in 2022 as a graduate. Within her role as a client success manager at Smart, Ellie is dedicated to providing and developing strategies which help SME's to mitigate risk against fluctuating currencies.
In her spare time, Ellie enjoys playing a range of different sports, including tennis, hockey and skiing. She is also a devout cricket fan and enjoys meeting up with friends. When time allows, Ellie can also be found cooking up a storm in the kitchen.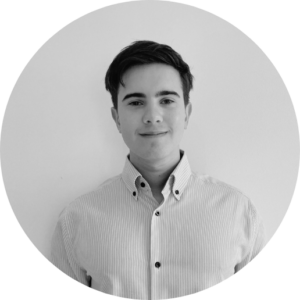 Sam Kay
Middle Office/Customer Service Executive
Sam joined Smart Currency Business in 2022 bringing with him a wealth of knowledge from various sectors. He has sound knowledge of foreign exchange trading, which he utilises in his role as Middle Office/Customer Service Executive.
Within his role, Sam is dedicated to ensuring all Middle Office operations are consistently performing in the most efficient way. He is also responsible for developing operational capabilities, managing trade settlements, and resolving client queries.
When not in the office, Sam is a big music fan and enjoys DJing in his spare time.
Our range of case studies showcase our work with a variety of clients across many different industries. Each study highlights a specific client requirement that has been fulfilled using our Budget, Risk and Solution process, which involves discussing their business model, goals and budget, and then identifying the potential risks associated.
Please click 'download case study' to download any of our case studies for free! If you want to know more about how Smart Currency Business can help your business remove uncertainty and mitigate the risks of foreign currency exposure, then email us at info@smartcurrencybusiness.com or give us a call on 020 7898 0500.